By Aja Styles
Tourism WA has partnered with Virgin airlines to sell Perth domestic flights to Broome and Kununurra in the Kimberley for less than $460 return from August 3-October 21.
Tourism Minister Paul Papalia said it was part of the government's $6 million package to make tourism affordable in the state as the hard border prevented travel elsewhere.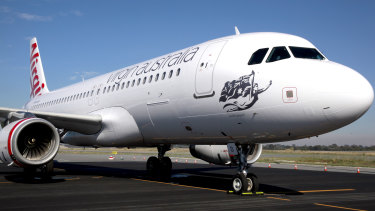 Mr Papalia said to travel to Broome for $199 one-way and Kununurra for $229 was "extraordinary".
"Western Australia's tourism sector is probably doing it best of anywhere in the country," he said.
"We're open for business ... we're far more open than anywhere else, you can't replace what's been lost – there's a pandemic – but this will go a long way to making sure people can be more profitable."
He said more businesses needed to get on board to sell the deal, including during the shoulder and off seasons after statewide tourism businesses reported record numbers of local holiday-makers during the school holidays.
"It's West Australians who can't go overseas or interstate, the ones who would normally go to Europe for their holidays are now going to Exmouth and they are doing tours, and tour operators are doing well," Mr Papalia said.
"Up north is far better than Bali; always has been. We are the affordable, quality destination, these places are like nowhere else."
He said Virgin had opened up 5500 seats to Broome and 2300 seats to Kununurra in the week-long sale, with plans for the flights to be ongoing in the months to come, and he was hoping market forces would encourage more airlines to come on board with affordable flights.
The Perth-Broome route will return to a daily service (up from three per week), and Perth-
Kununurra flights will run three times per week (up from two per week).
The announcement followed news WA had not recorded any new virus cases overnight, which Premier Mark McGowan praised as "great news" following the end of school holidays.
He said on average they were conducting 2500-3000 tests a day and there remained 17 active cases in hotel quarantine.
The post about "Cheap Virgin flights to WA's far north to make tourism 'more profitable'" first appeared on the WA Today website.
***
To engage in the latest trends, developments, and opportunities in the promotion of the tourism industry, travel, aviation, and culture across Australia and Latin America, join our community at Tourism Group.
Not yet a member? Get connected and be inspired by more incredible Latin American and Australian professionals. Join the growing Somos21 Community.
---
Other news